The Decision LVG Needs To Make Fast
Van Gaal needs to sign a midfielder enforcer as quickly as possible, to give him a chance to integrate into the team.
We have needed someone in this position ever since Keano went to Celtic. He has never been replaced, and whilst we continued to win trophies, I believe it was the genius of Sir Alex and star players like Ronaldo that kept those trophies coming.
We have greatly missed a Keane-type player, and we don't have anyone currently in the squad that can play that role for us, especially against the very best of the Premier League. The closest we have is Fletcher, who is best when he's creating rather than destroying, and Phil Jones, who needs to develop in his natural position (especially when there's no cover there anyway).
We have to remember that unlike 5-6 years ago, we are now likely to be one of 6-7 teams fighting for a top four finish, any one of which could end up champions.
We read every day about Vidal, with the latest news suggesting it's basically 'done deal', but Van Gaal is worried about a long-term knee injury. What could possibly go wrong?!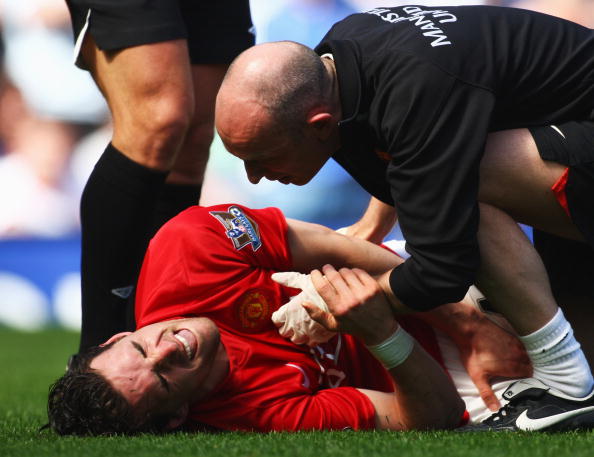 I don't know that much about Vidal, but by all accounts he's a very good player, and when we asked you who United should buy this month, he was the top choice, just edging Hummels. However, at the age of 27, for £40m+, with a potential recurring knee injury, there are clear concerns. He would also need to learn the language, which would be an obstacle to his immediate assimilation into the team, especially with Van Gaal's insistence that the players all communicate with one another in English.
So maybe Vidal's not the right one for United after all. I read about William Carvalho from Sporting – another player I am not particularly familiar with, but he's getting rave reviews, and at 22 could be a good choice for us. I also read about Khedira from Real – obviously a quality player with great experience.
Then there is also the ex-Arsenal man Alex Song, who I tipped as a player we should look to sign back in January. Song could definitely do a job for us, and has Premier League experience. I remember clearly Arsenal fans loving him when he was there, so maybe he would be a good option, certainly until we can sign Strootman in January or next summer.
From these four top players, I would personally go for Alex Song, who would most likely cost less than £20 million from Barcelona. When he's proved his fitness, I'd also add Strootman – we would then have that key position very well-covered with two top-class players. That would certainly go a long way to giving the United squad the balance it currently lacks, as Van Gaal was so quick to point out.
I would urge LVG and Ed Woodward to get the cheque book out, and make Song a United player this week. At the same time, they musn't ignore our defensive frailties, despite the promise of the likes of Tyler Blackett.
We'll discuss the defence in another post, but, for now, let us know who you think we should sign as our long-overdue successor to the mighty Roy Keane…