The Psychology of a United fan: It's an Emotional Old Game
Before: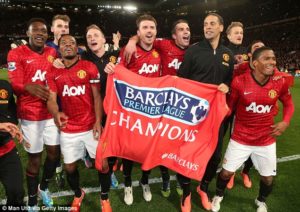 After:
Joel turned to me, expectant: "This is it".
It was May 2008, and having just witnessed John Terry slip and miss his chance at securing the most prestigious silverware in Europe, Anelka steps up to take his penalty. Van der Sar saves and the resulting emotions are enough to fill the Luzhniki stadium. Euphoria, joy, relief and pride, to name a few. This entitled United fans to walk around Old Trafford with that infamous Mancunian swagger throughout the subsequent season.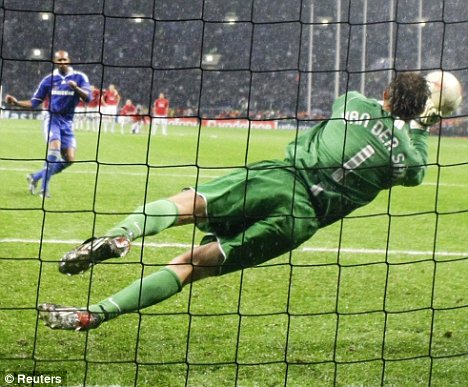 Fast-forward nearly 6 years, and what do we as United fans currently feel? To be clear, I will always feel pride for United, though that pride is by no means synonymous with the 2008 vintage. It's a different kind of pride; it represents the history, the ethos and just that feeling of belonging to something huge.
Currently, I rarely feel proud of United's football. It's often tepid, slow and one-dimensional. No game depicted this better than Sunday's meeting with Fulham, and the 80+ crosses that led to sweet FA. Nothing, zip, nada. Pride was certainly not the emotion I felt.
As demonstrated in other posts on this Man Utd blog, anger and disappointment are the overriding emotions for some fans, myself included. We often need to attribute blame in scenarios like this, and David Moyes is understandably the one taking the flack.
I can only speak for myself as a United fan, and the emotions that this turbulent time evokes. They too could fill the Luzhniki, but they're nowhere near as positive as those from that night in Moscow.
Anger, confusion, bereavement (remember that one?), numbness, shock, disappointment, sadness, fear, denial, anxiety, and embarrassment.
However, the feeling I feel most? The most prominent of emotions? Well, let me describe in an image I'm sure you'll understand. You know that face that Giggs pulls when he fucks up, or someone else fucks up, or when something doesn't go his way, or he's just a bit confused?
Emptiness. Especially after games in which we play diabolically. A blank expression, where in some cartoon-esque fashion, my eyes glaze over with the word "vacancy".
The other thing is that it's just happened all so quickly. This isn't a gradual decline; this has happened within the space of a year. It's just so bizarre how you can be a dead cert for winning the league one year, then have to lower your expectations dramatically and hope against hope that we qualify for the Champions League!
However, I will not let my anger and my negative emotions get the better of me. From now on, I am a conscientious objector to the Moyes regime. I look forward to experiencing the feelings of those heady days again, though for now I will have to make do with this new, complex set of emotions Mr. Moyes and the team have bestowed upon me.
Feelings and football? Men talking about emotions? Go on… tell us what you're experiencing, it's cathartic, I promise!