Could the Return of Michael Carrick Be the Solution to United's Problems?
Yaya Toure was recently asked to give his verdict on the best signings of the summer gone by. His choices, like his attitude so far this season, left a lot to be desired; Mario Balotelli, Alvaro Negredo, James Rodriguez, Angel Di Maria and Radamel Falcao. Fair enough, there is probably no right or wrong answer for a question like this (with the exception of Balotelli, that is).
But to ignore Xabi Alonso, Toni Kroos and Cesc Fabregas seems like a sin. In my eyes, they would be the three best examples of shrewd summer business for a number of reasons. They are three of the best players in the world in their position, the position they play is probably the most important on the pitch, they all have a great attitude and are fantastic professionals (unlike Toure himself) and lastly, their price tags where shockingly low for players of such majestic quality.
Before this season, many predicted the Premier League to be a 'two horse race' between Manchester City and Chelsea. However, so far this term it has been all Chelsea, who are not only running away with the league but are, unlike City, still in the Capital One Cup, and are likely to make it to the next phase of the Champions League. The reason for this lies in the midfield and the respective summer singings.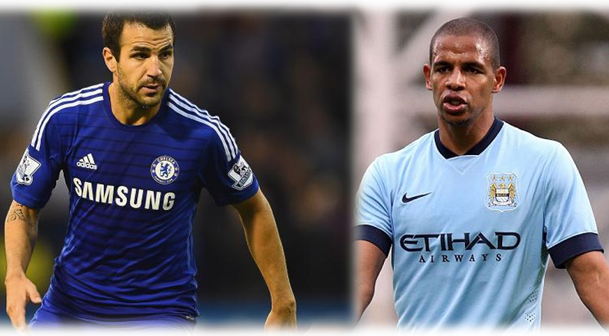 Where Chelsea have Fabregas, a player who controls the midfield in almost every match he plays with his excellent passing range, City have Fernando, a player who can tackle and play the perfect 5 yard pass, and well that's it. It's a major problem City face; they have no heartbeat to the team and it's as serious as it sounds.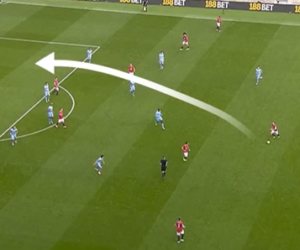 But what about the real team in Manchester? So far Daley Blind has been fantastic, but Gary Neville is right when he says that Blind doesn't take enough risks; his passing is too safe and as a result the team sometimes stays static when there was a real opportunity to get forward.
Sure, it is important to keep possession, but as Brendan Rodgers has proved during his tenure as Liverpool boss, possession alone achieves nothing. Rather, as Jose Mourinho, Fabregas and Chelsea will prove throughout the course of this season, it is the quality of a team's passing that yields results.
Ander Herrera has been great too this season when not injured, but has been more Javier Mascherano then Andres Iniesta. In addition to this, Herrera has been caught out too far forward far too often, which is something that applies to a lot of United's players, therefore leaving the defence overly exposed with only Daley Blind (whose major weakness is his lack of pace) covering the back four. This is bad enough, but when combined with having such a high defensive line, is it really any wonder that we have conceded so many goals?
I would even include Chris Smalling's ludicrously stupid sending off on the list of consequences of playing with a high line and only one holding midfielder who is rather slow. The reason Smalling prevented Joe Hart taking a quick kick out was to stop City breaking on the counter, as they had been doing throughout the first half. Smalling was booked for this offence, and made it infinitely worse by lunging at James Milner in an attempt to make up for 'right-back' Antonio Valencia being caught out too far forward.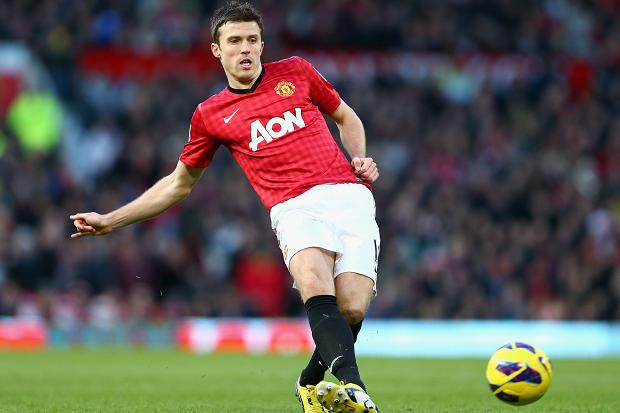 Having a second holding player alongside Blind may be part of the solution to this problem – the extra stability that Michael Carrick could provide may be vital – but the fact that Carrick is more adventurous with his passing is the real bonus, as it would provide the perfect balance in midfield and allow United to dictate the game with more authority.
Having Carrick alongside Blind would also allow Shaw and Rafael to bomb forward without being caught out every time they do so. The centre-halves in turn could drop back a few yards and make it hard for teams to play balls in behind for their own forwards to run in through on goal. So far this season, we have seen United play with an expansive, mobile, inter changing front line which could be filled in this team by Falcao, Di Maria, Rooney and possibly Januzaj, with each given the freedom to play where they want, provided they press high up the pitch and track back.
Michael Carrick has always been a vastly underrated player, but alongside Blind he could become United's version of Alonso, Kroos or Fabregas, as he would no longer be as restricted by defensive responsibilities as before, but could share the load and lift the burden of Blind, providing creativity from deep while protecting against the counter-attack.
There is a feeling that Carrick's best years are behind him but he may have the last say and just like Marouane Fellaini, the opportunity to make his critics eat their words.